Miss Becaco Bomber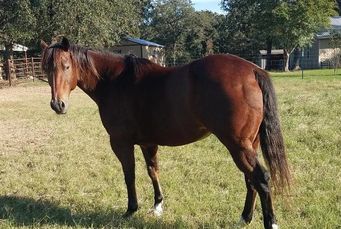 This mare is performance through and through. Her sire MR HAIDA FLO is a money earning cutting horse. Her grandsire, HAIDAS LITTLE PEP won the NCHA finals. Take a look at the other great old names in her pedigree. MR SAN PEPPY, DOCS HICORY by DOC BAR, and DASH FOR CASH for a touch of speed.
SKIPS GOLD RIBBON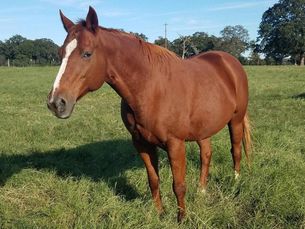 She is a full sister to our stallion SKIPOJET. Sired by Supreme Champion LUCKS EASYFANTA BOY, and out of a daughter of GOLDSEEKER BARS she is speed and performance. Don't forget the great horse SKIPPER W is in her pedigree too!
YOUREADAISYIFYADO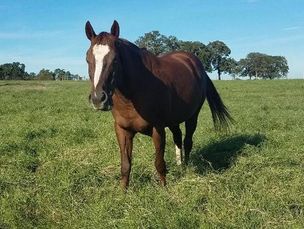 Her name was inspired by the movie "Tombstone". Sired by LUCKS EASYFANTA BOY and out of a daughter of the great AQHA Champion ECHOLS DANDY, Daisy is bred to do it all. Other names in her pedigree are DOC BAR, KING FRITZ, ED ECHOLS and more.
SWEETNLUCKY
We had just weaned a baby off this mare when this picture was taken, but she is a great mare. She has three Supreme Champions on her papers. Sired by LUCKS EASYFANTA BOY, and out of a daughter of GOLD SEEKER BUD by GOLDSEEKER BARS. She gave us a gorgeous dark chestnut filly this year.
DONT BOUNCE MY CHEX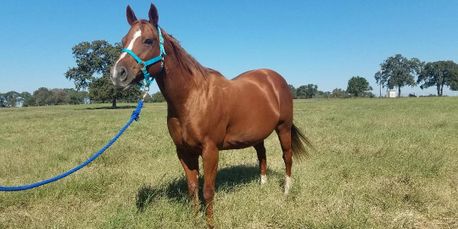 This is a big nice mare. She is sired by Supreme Champion Lucks Easyfanta Boy. Her dam is a daughter of AQHA Champion Echols Dandy. Great names in her pedigree like Echols Dandy x Texas Dandy,, and the great King Fritz.
BILLIES SWEET KISS
This mare produces beautiful babies. Her pedigree includes the great old names like Gold Seeker Bars, Question Mark, The great running horse Double Bid, and King Ranch greats from years ago.
254-583-7763